Restaurant 'Fernblick'
In the Karoli Water Park
We will pamper you with a large number of regional classic dishes and homemade pizza and burgers. We also serve venison dishes, caught on our own hunt. Our additional dining room is just the right place for celebrations of all kind. The highly skilled service staff will cater to the guests' special wishes and makes your party an unforgettable experience by ensuring perfect organisation!
Enjoy pure holiday feeling in summer on our dreamlike beautiful terrace surrounded by the Water Park, where we also organize atmospheric summery barbecue evenings. Good food, family-friendly prices and a special entertainment corner for your kids guarantee a pleasant stay at our restaurant 'Fernblick'.
Rainer Bauer and the team look forward to your visit.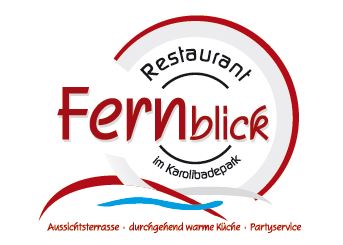 opening hours:
Mon 8 a.m. – 8 p.m.
Tue 8 a.m. – 10 p.m.
Wed 8 a.m. – 8 p.m.
Thu 8 a.m. – 10 p.m.
Fri 8 a.m. – 8 p.m.
Sat 10 a.m. – 8 p.m.
Sun 9 a.m. – 8 p.m.
all-day dining
Buffet Breakfast:
Mon – Fri 8 a.m. – 11 a.m.
hot beverages included for only € 7.50
Extensive Buffet:
Sun 9 a.m. – noon
hot beverages included for only € 9.50
Address and Contact:
VdK-Heim-Straße 1
94065 Waldkirchen
Phone: 08581 1634
Fax: 08581 988940
info@restaurant-fernblick.de
Web: www.restaurant-fernblick.de