Café – Pastry Shop 'Charivari'
The café Charivari, right at the market place, offers products from our own bakery and homemade pastries. We exclusively use finest local products – and you can taste that!
No matter what your desires are: from an appetizing breakfast with pastries from our bakery to lunch dishes and homemade tarts and cakes – combine them with a cup of coffee or espresso from selected beans and your day becomes perfect! The Charivari in Waldkirchen is definitely worth a visit!
Max Kittl and the team look forward to your visit.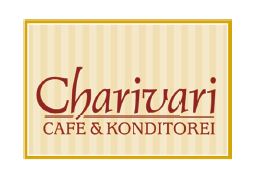 Opening hours:
Mon – Fri 8 a.m. – 6 p.m.
Sat 8 a.m. – 5 p.m.
Sun 1 p.m. – 5 p.m.
Seating:
indoors: seats 72
outdoors: seats 64
Address and Contact:
Marktplatz 17
94065 Waldkirchen
Phone: 08581 2844
kittl-max@t-online.de
This might be also of interest to you: